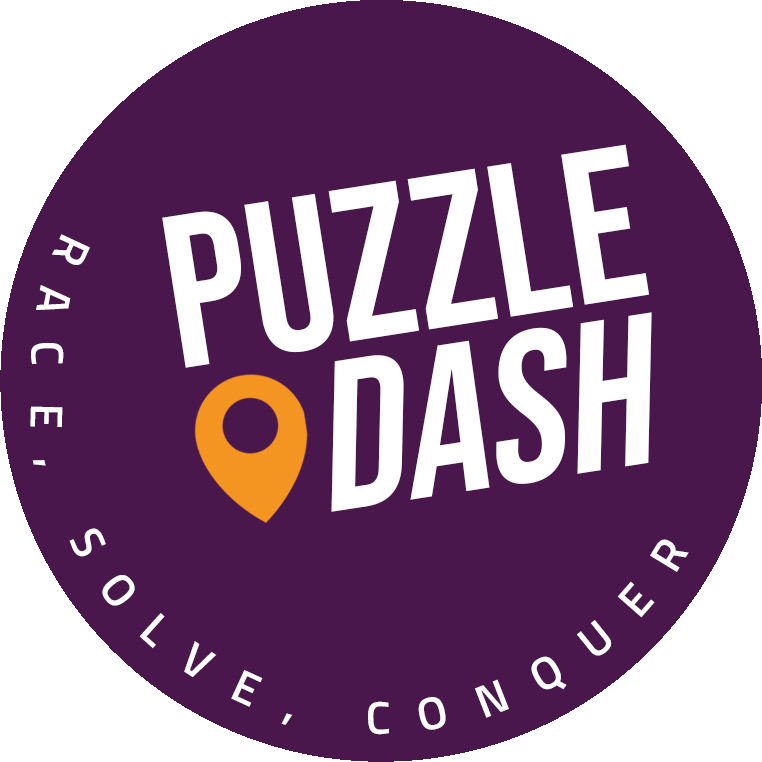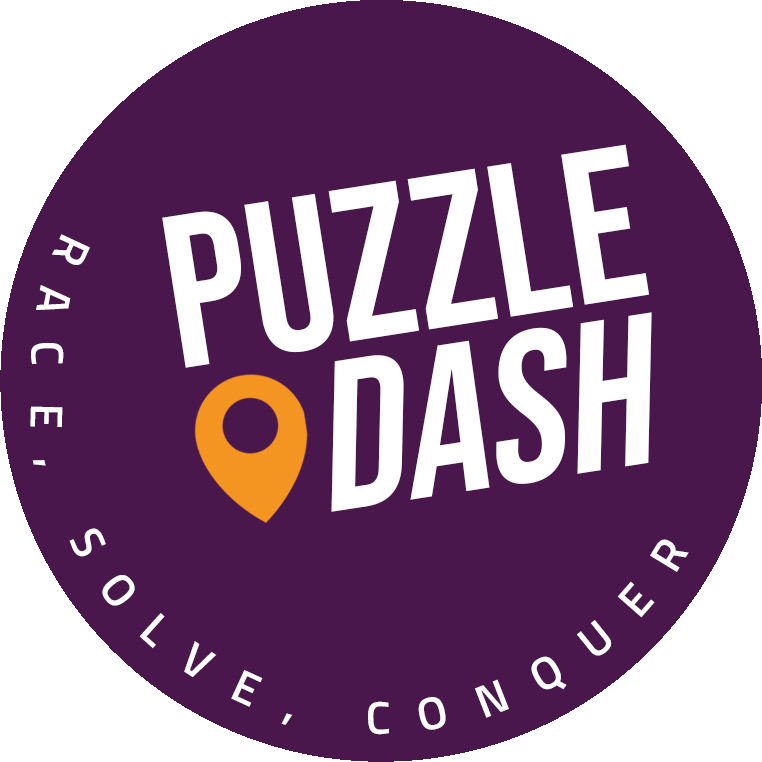 Our BRAND NEW outdoor puzzle game!
Race the Clock, Unite Your Team, Triumph Together in a Thrilling Puzzle Adventure!
Engage in a thrilling adventure as you rally your team to embark on a puzzle-solving quest, competing against other teams in a race against time. Will you emerge triumphant before the countdown reaches zero? Secure your spot now and brace yourself for an exhilarating dash towards victory!
Highest Rated Escape Rooms in Surrey
Escape Rooms in
Guildford
New!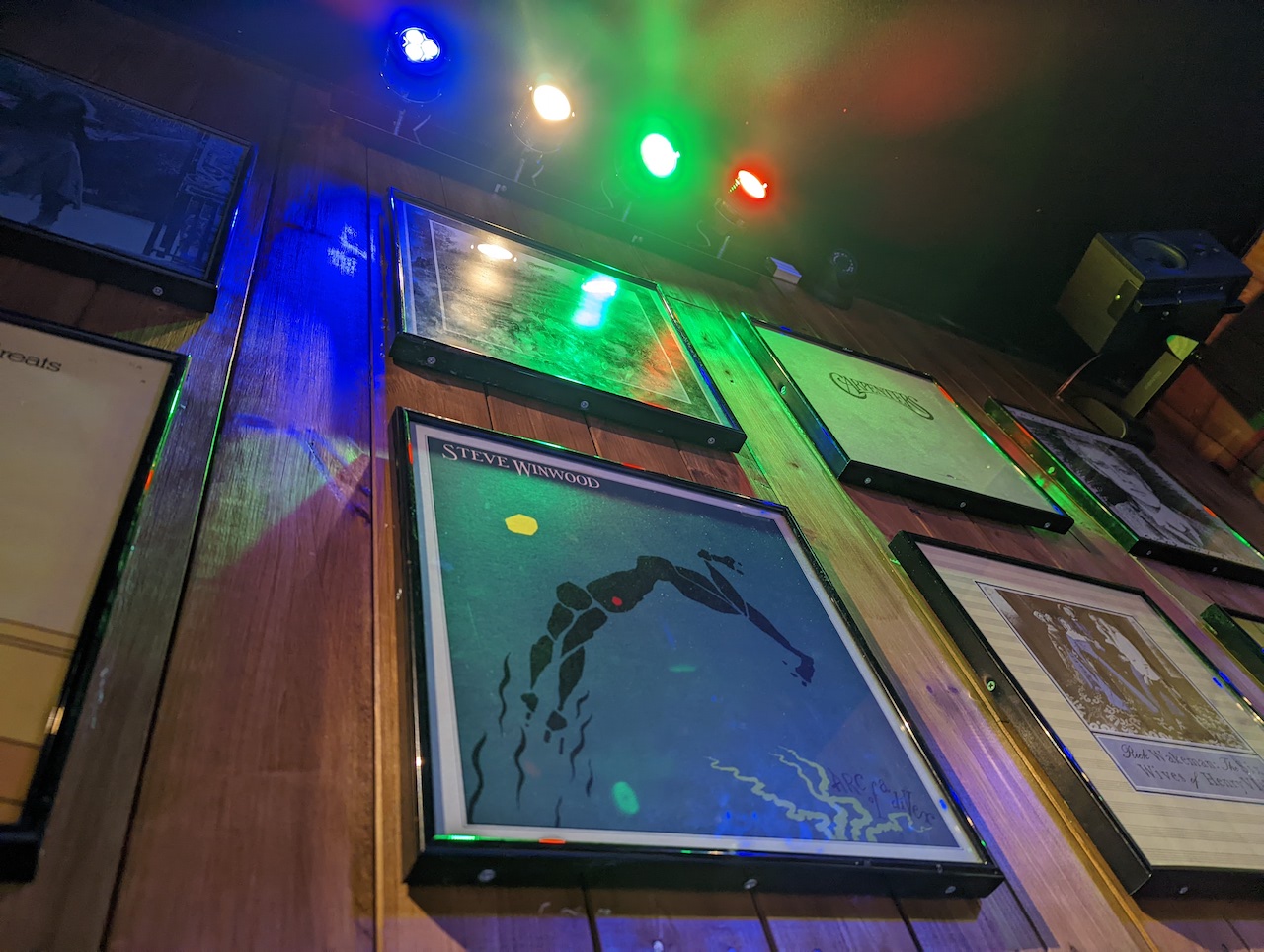 The Recording Studio
Join us at paradox radio, with everyone's favourite DJ Alex Swift. We need your help to remaster the number one track before it's scheduled to go live. Search the room and put your love of music puzzles to use!
The Case Of The Missing Gun
A notorious criminal facing trial and a missing piece of evidence that will put him behind bars for good. Travel back to 1930's New York, and solve a myriad of puzzles throughout the room while listening to authentic swing music and New York City street sounds. Perfect for any old soul or classic detective lover.
Venus
The fate of the world rests on your shoulders. Will you rise to the challenge and put an end to VENUS? Or will technology tighten its hold on mankind, forever altering the course of history?
Missing in Action

Agent Maxwell was on a secret mission to destroy enemy weapon factories, but he's gone silent, and we just received a distress signal from his transmitter. Complete his mission before it's too late!
The Rig
Catastrophe looms ahead unless you and your team take action now! Can you prevent it by stopping the drill before the pressure reaches critical levels? Every second counts, and failure is not an option.
Valiant Escapees
Don't they look clever!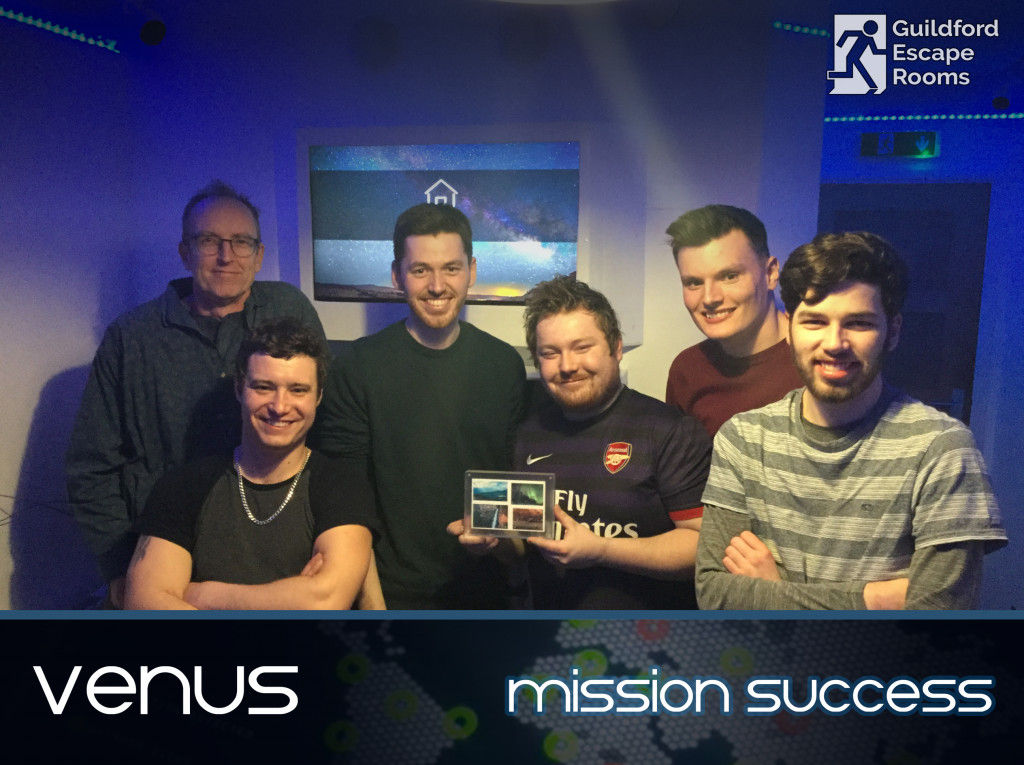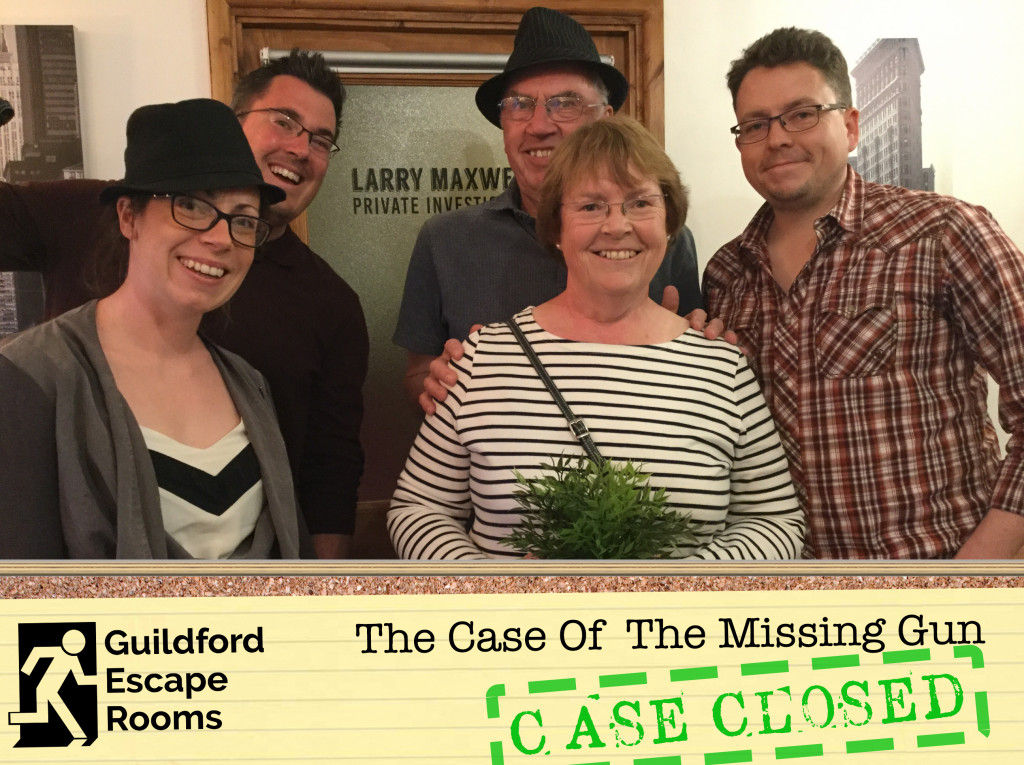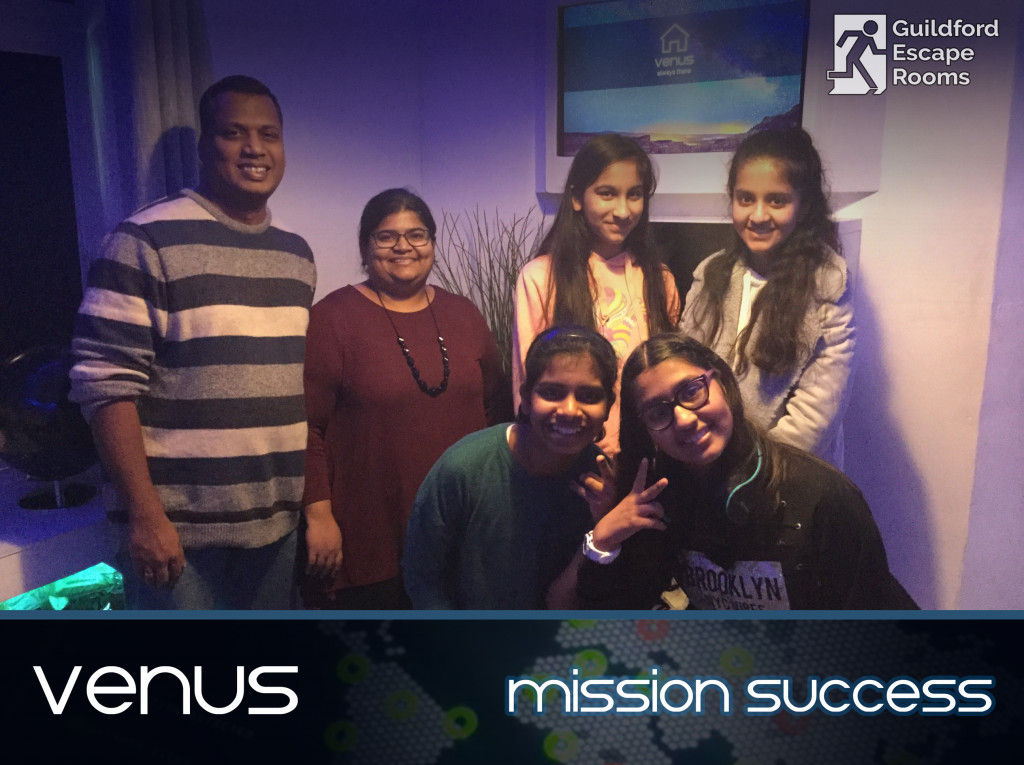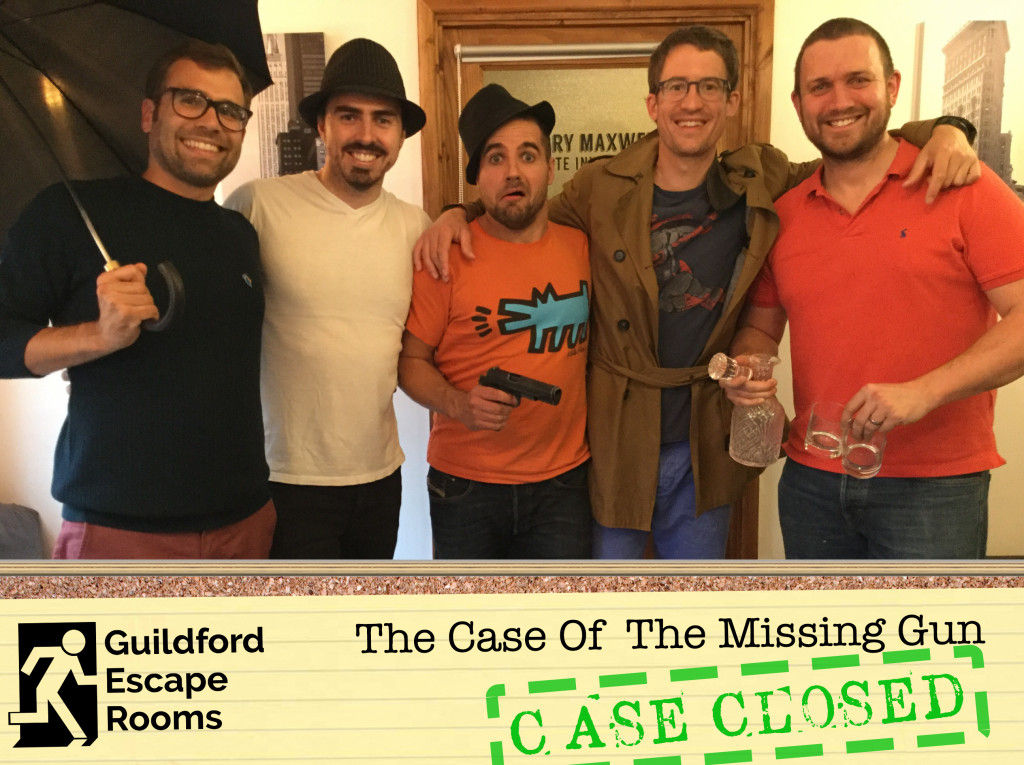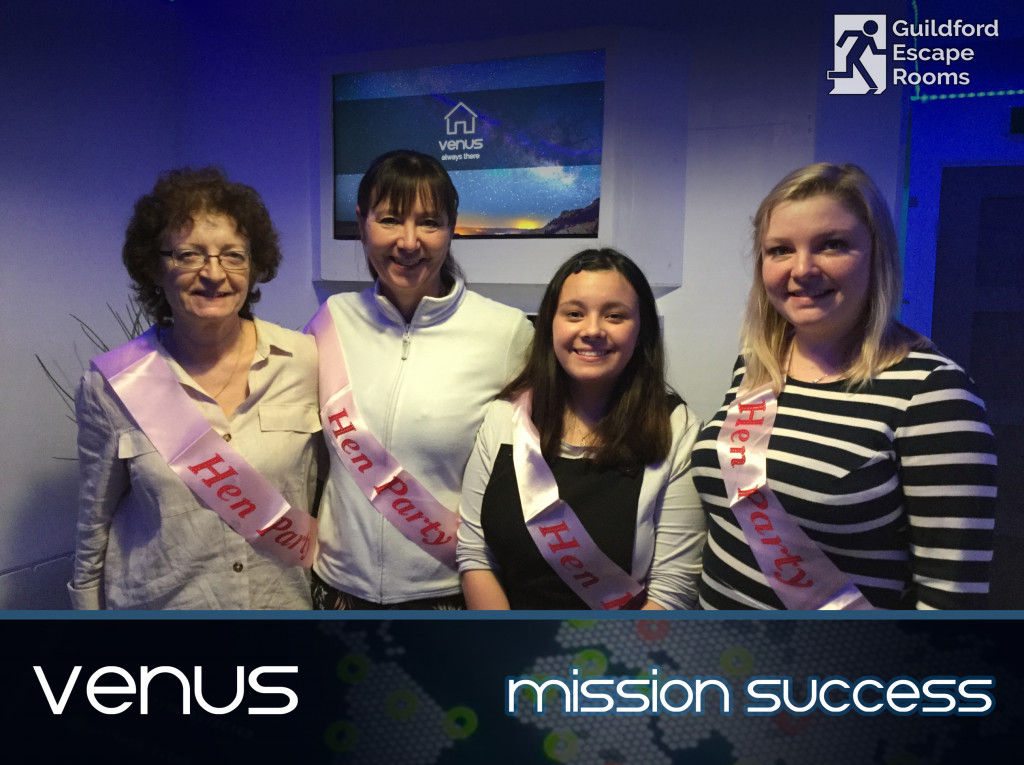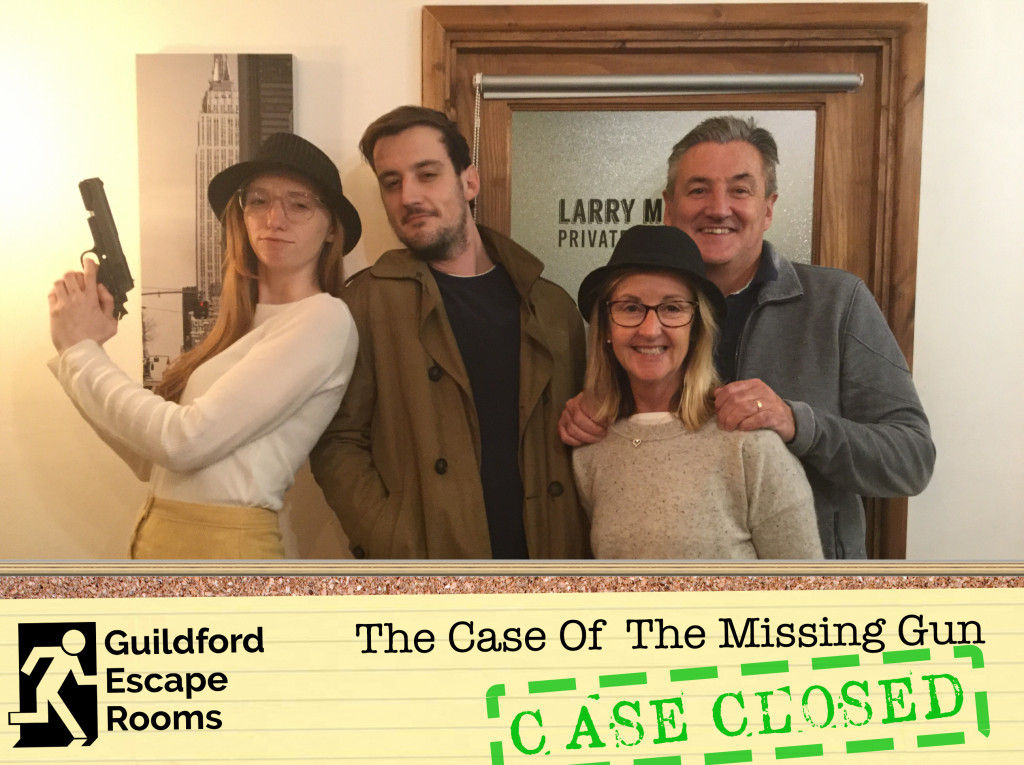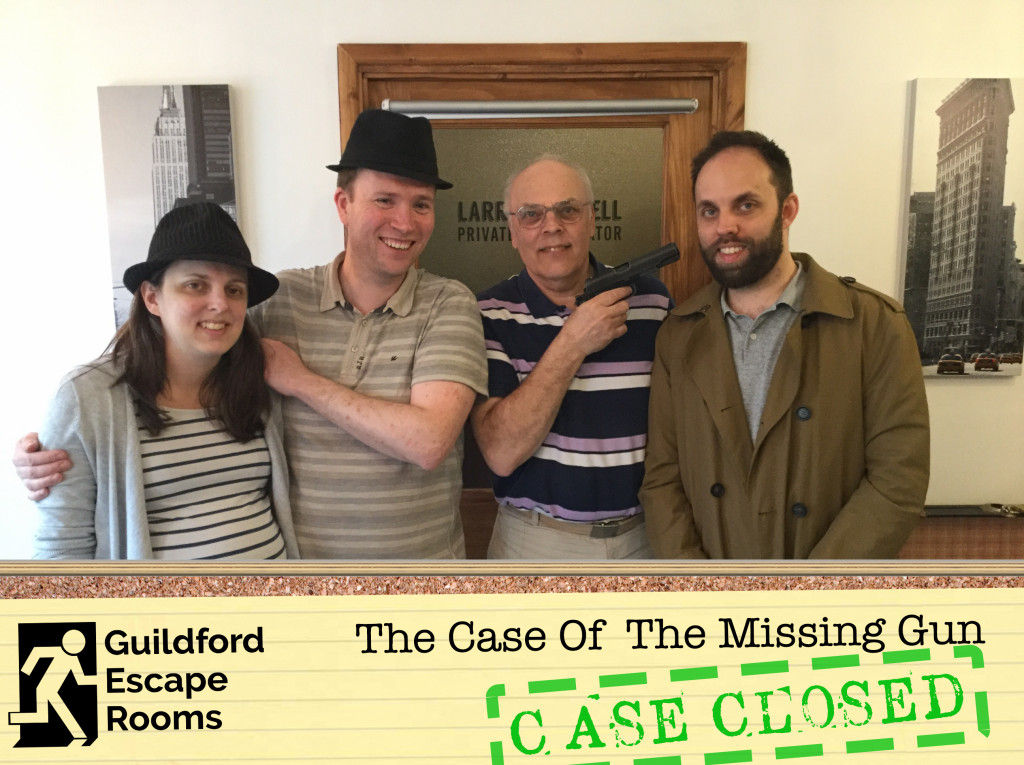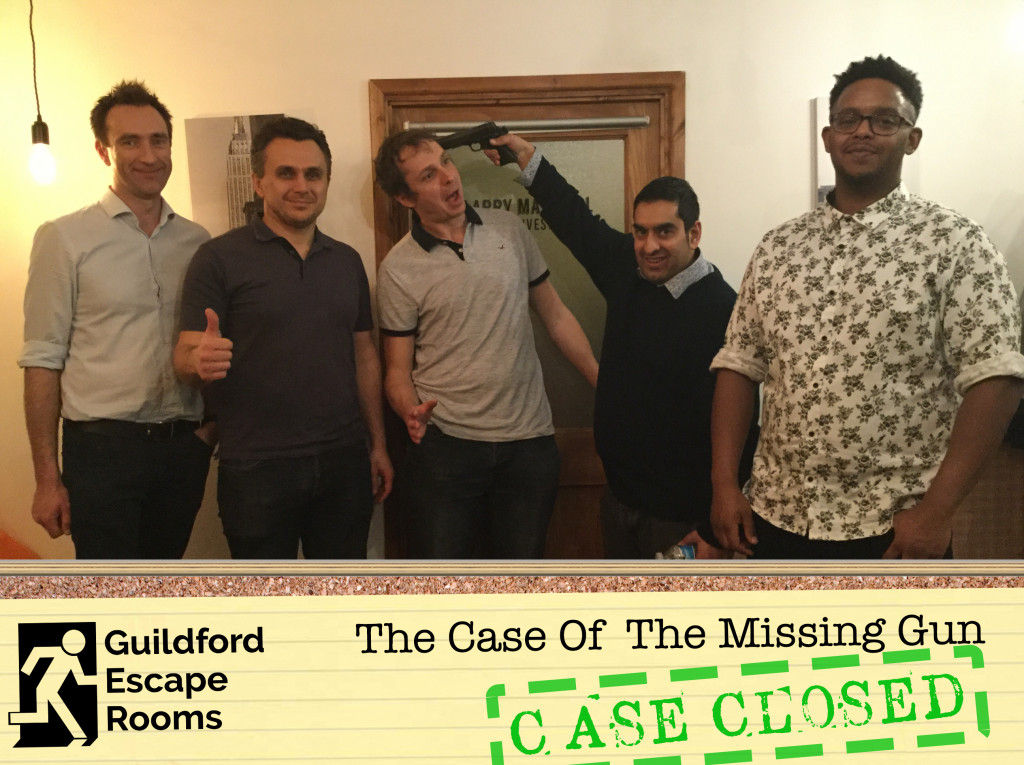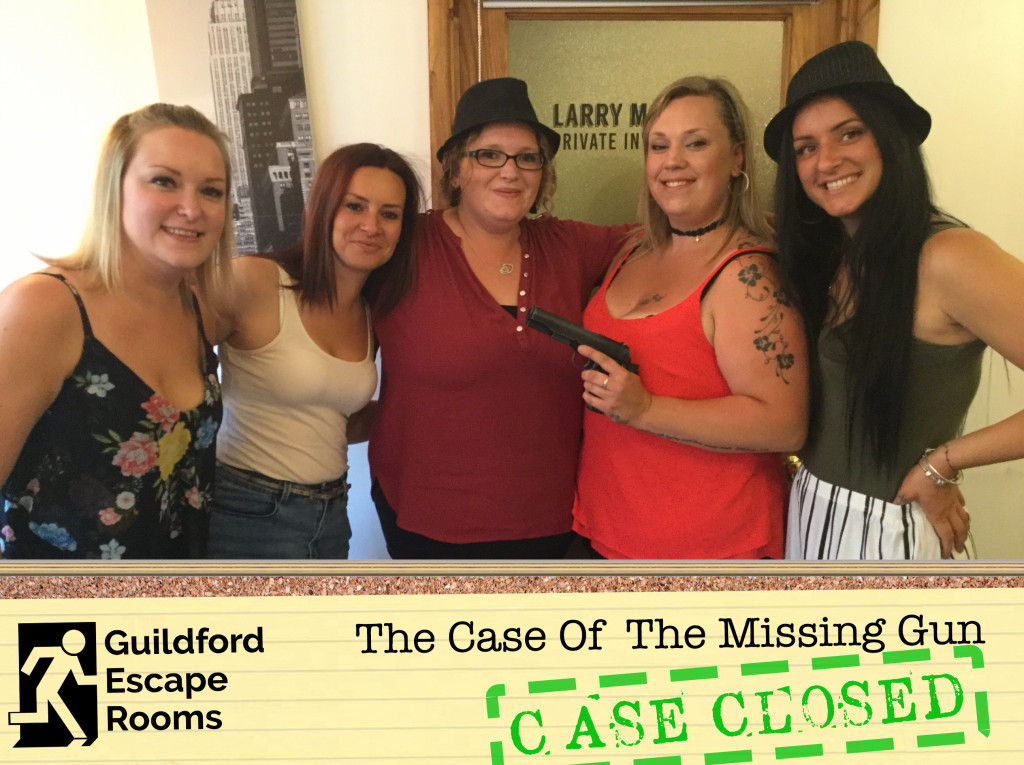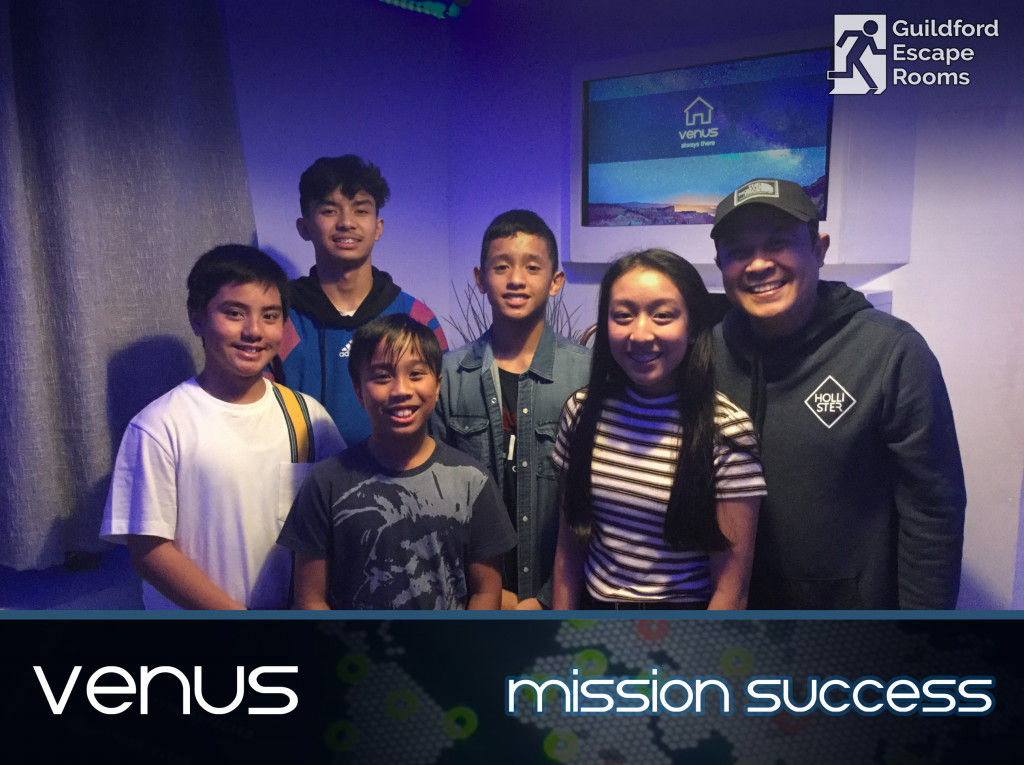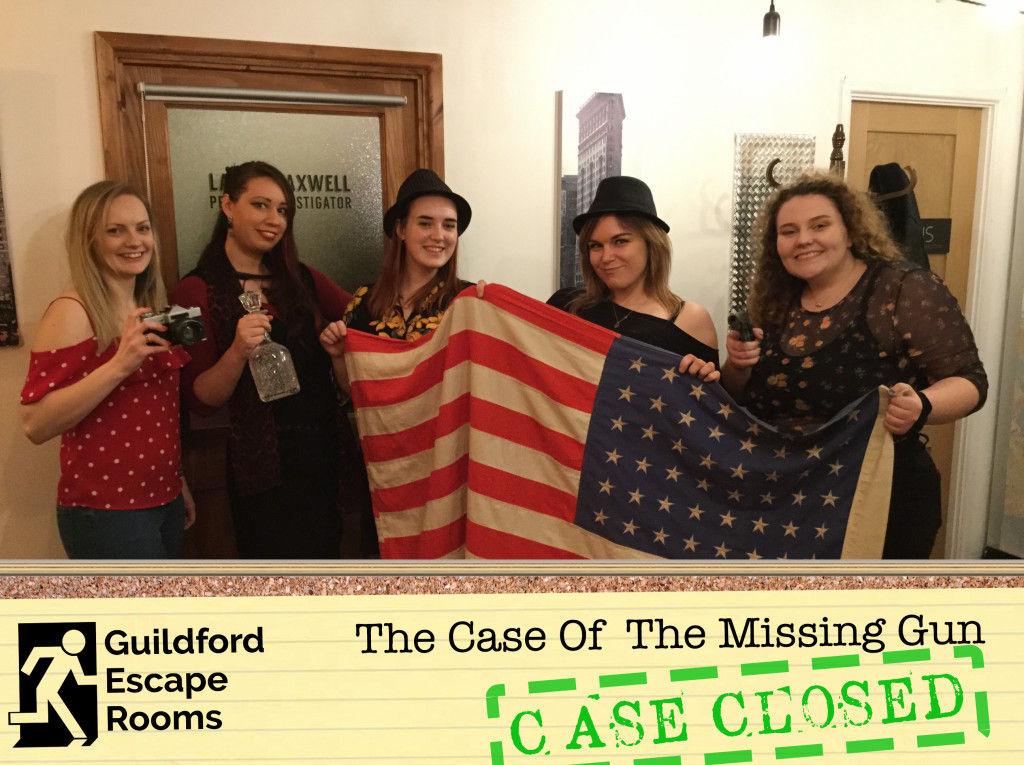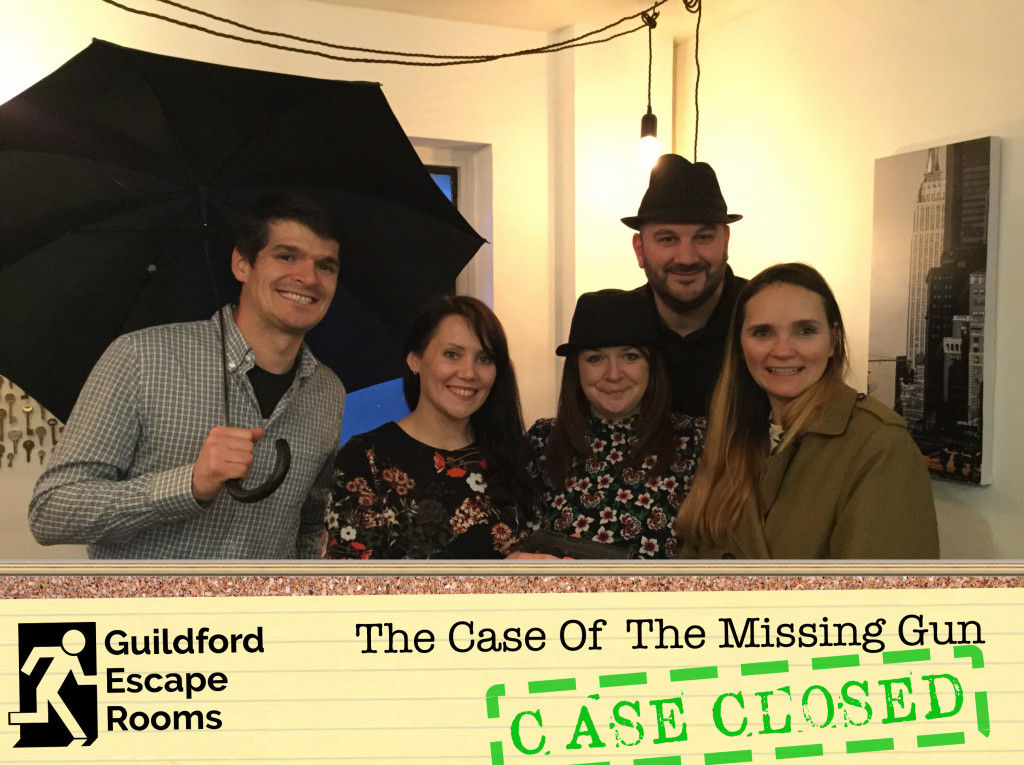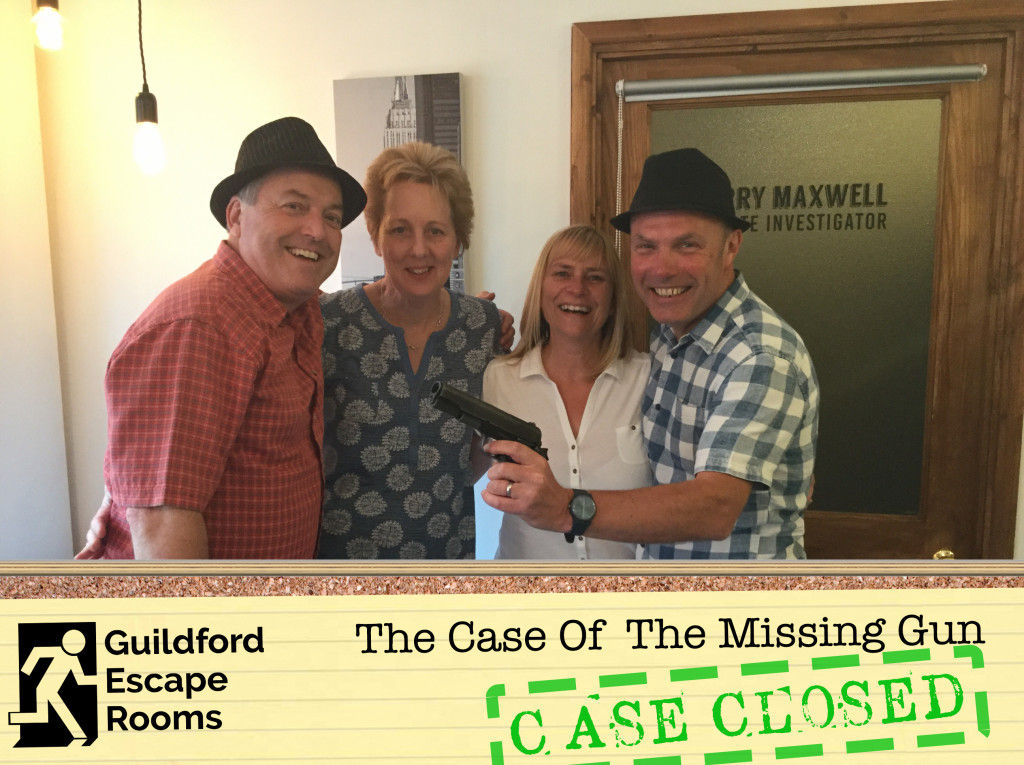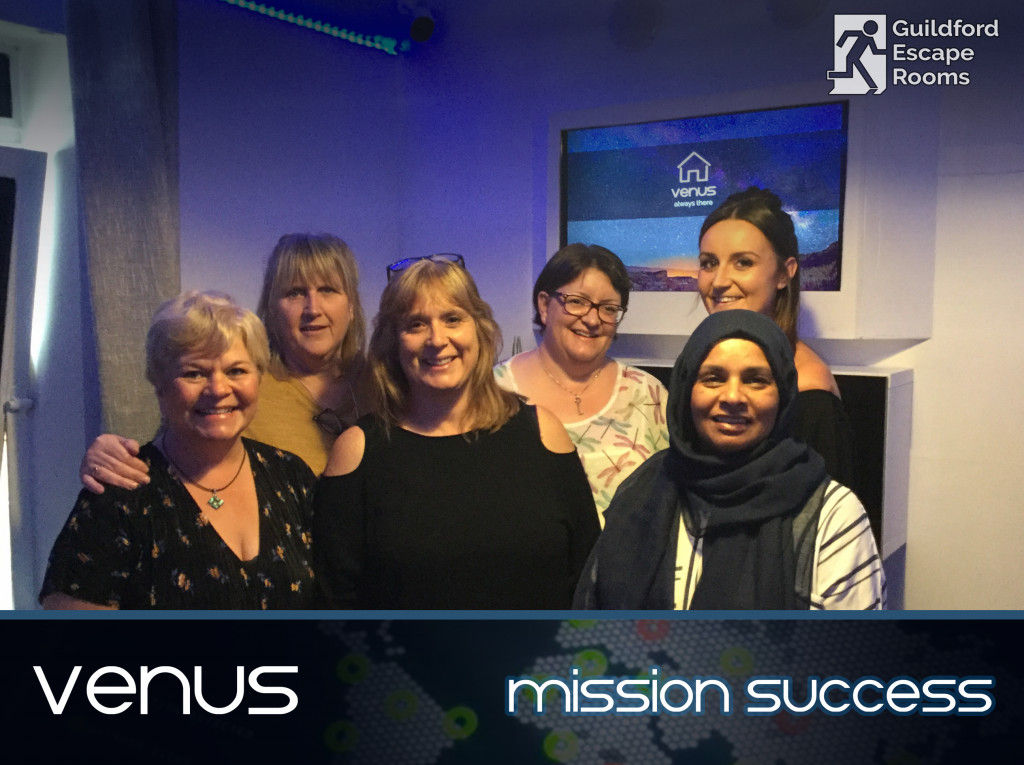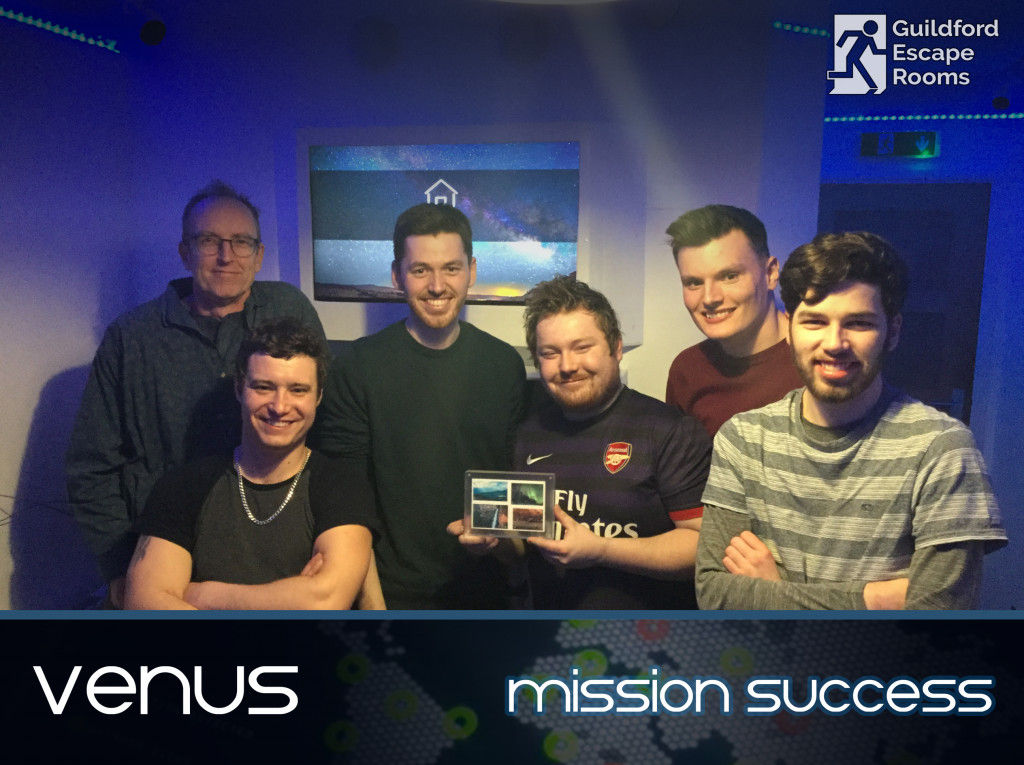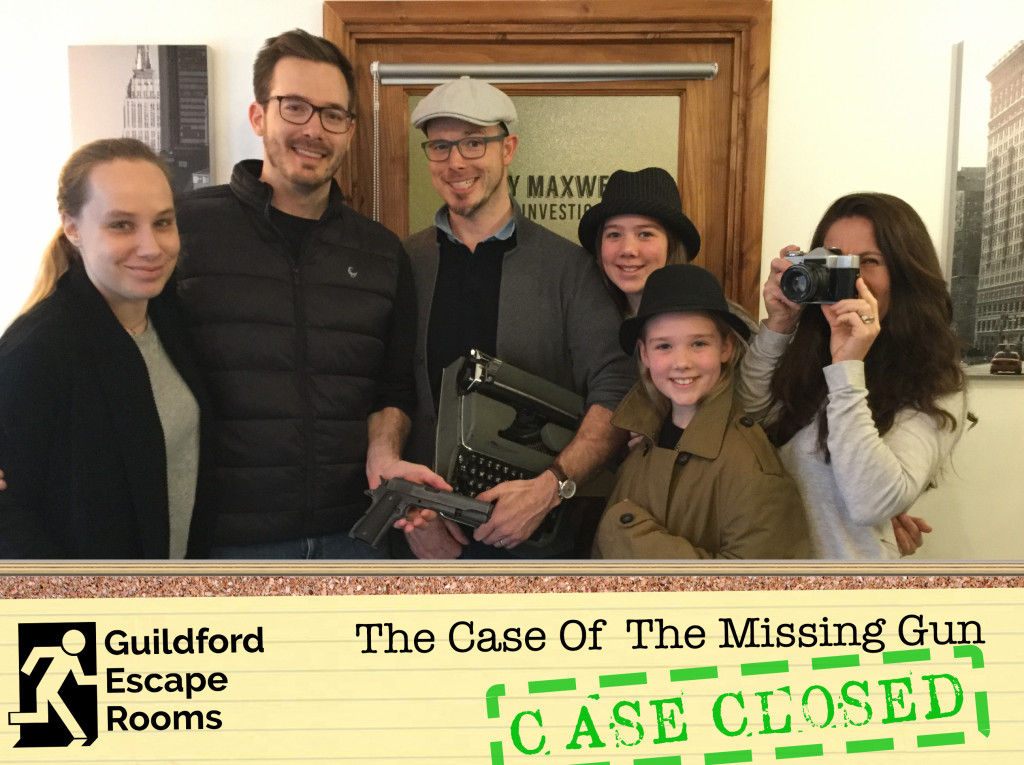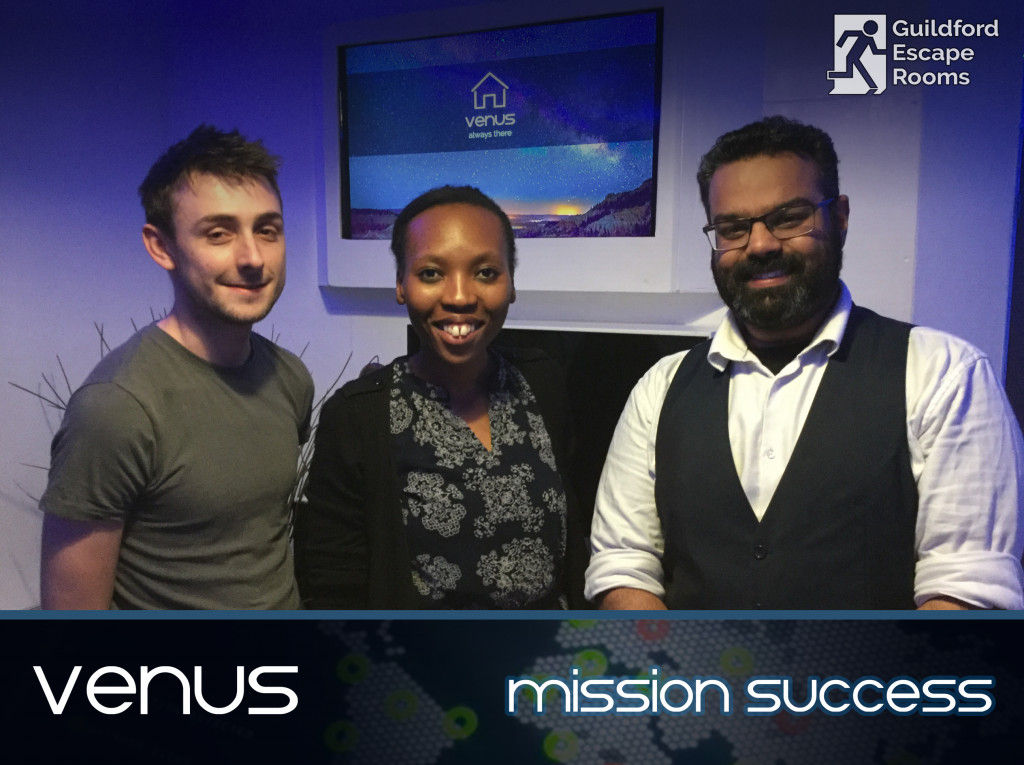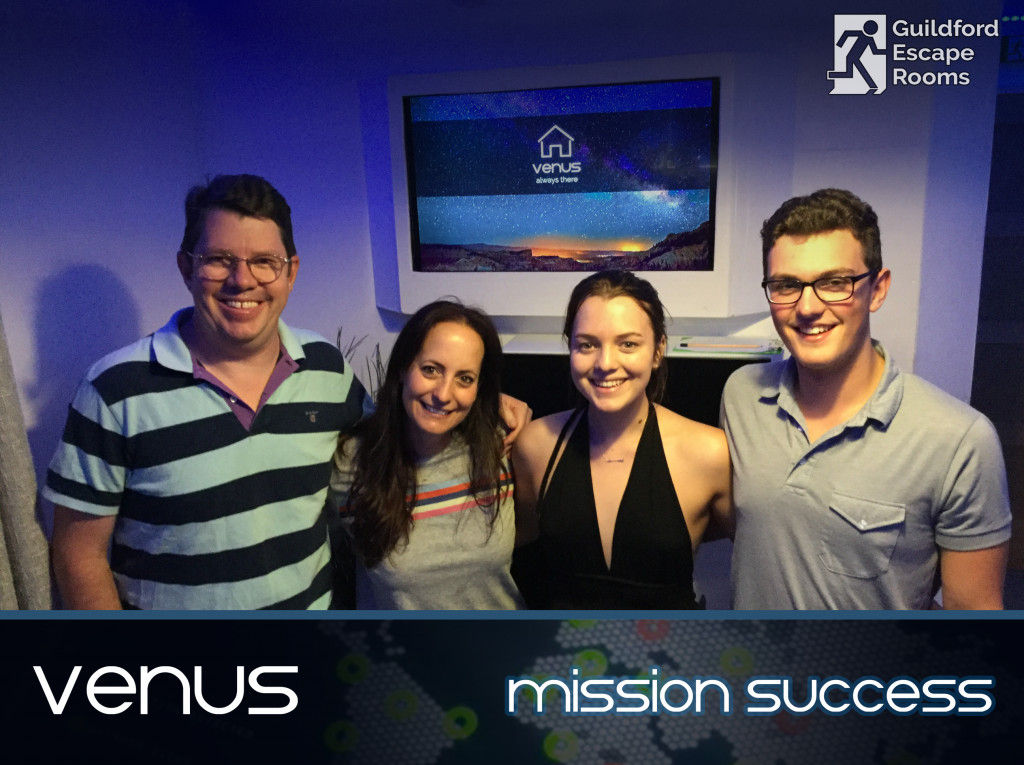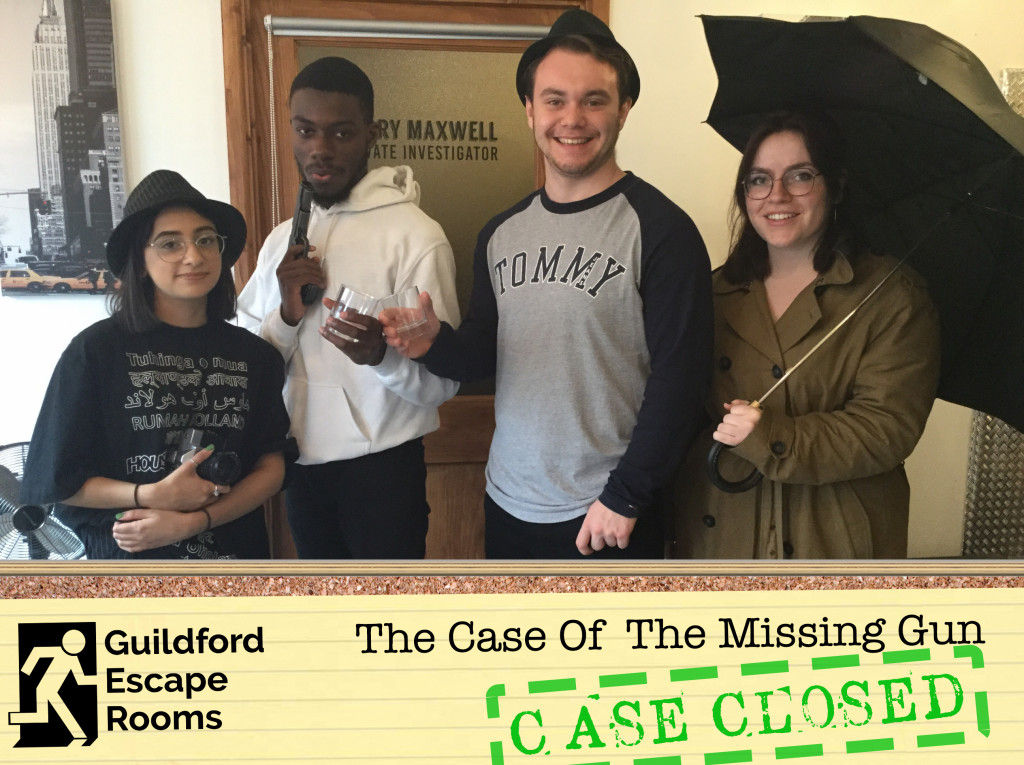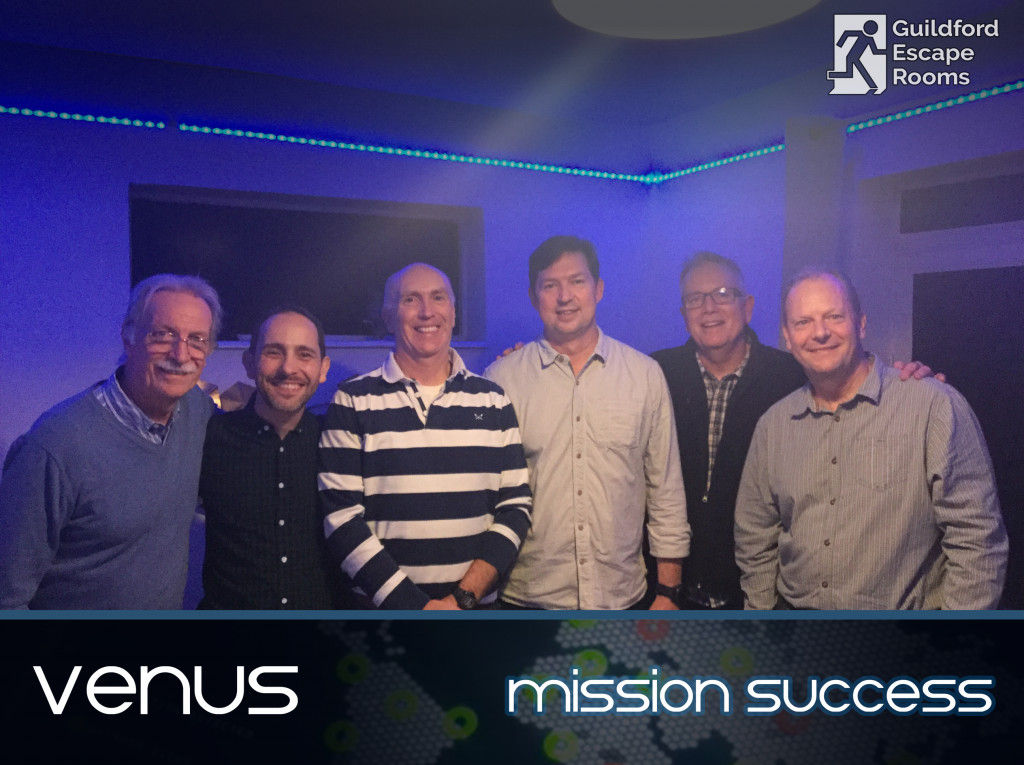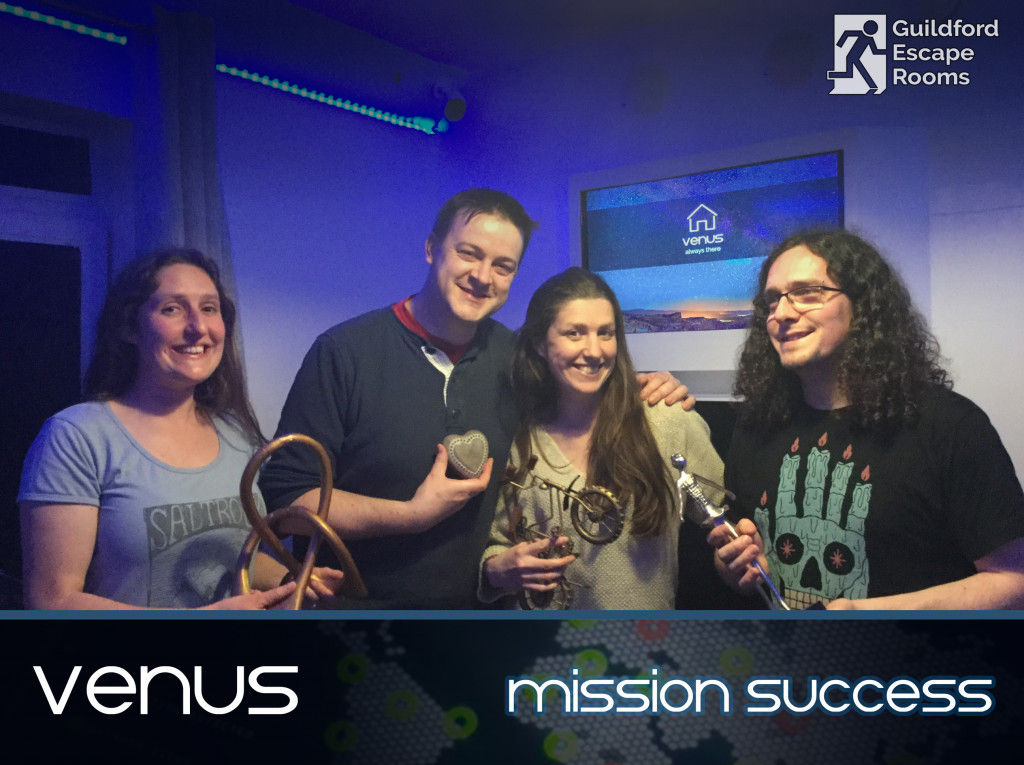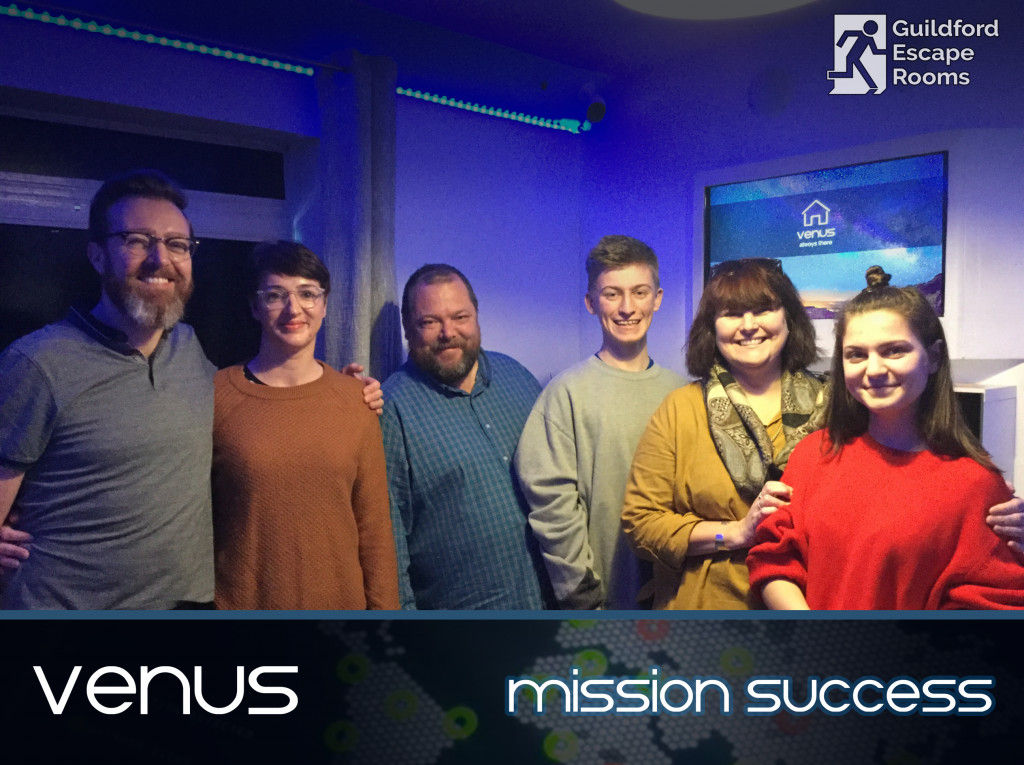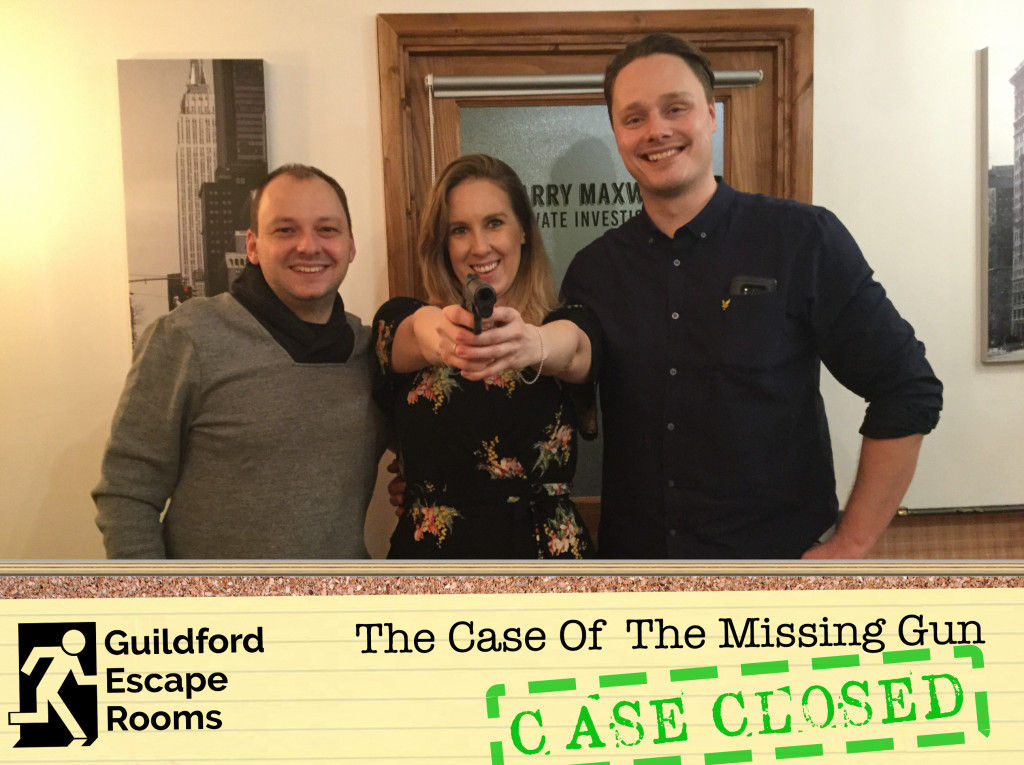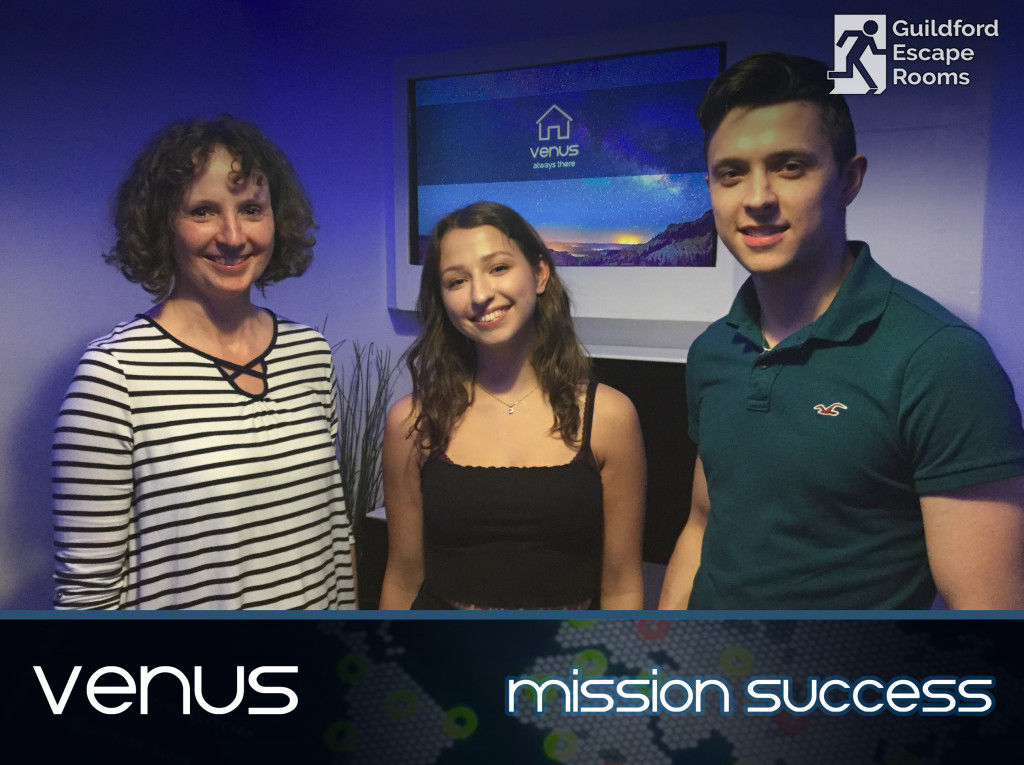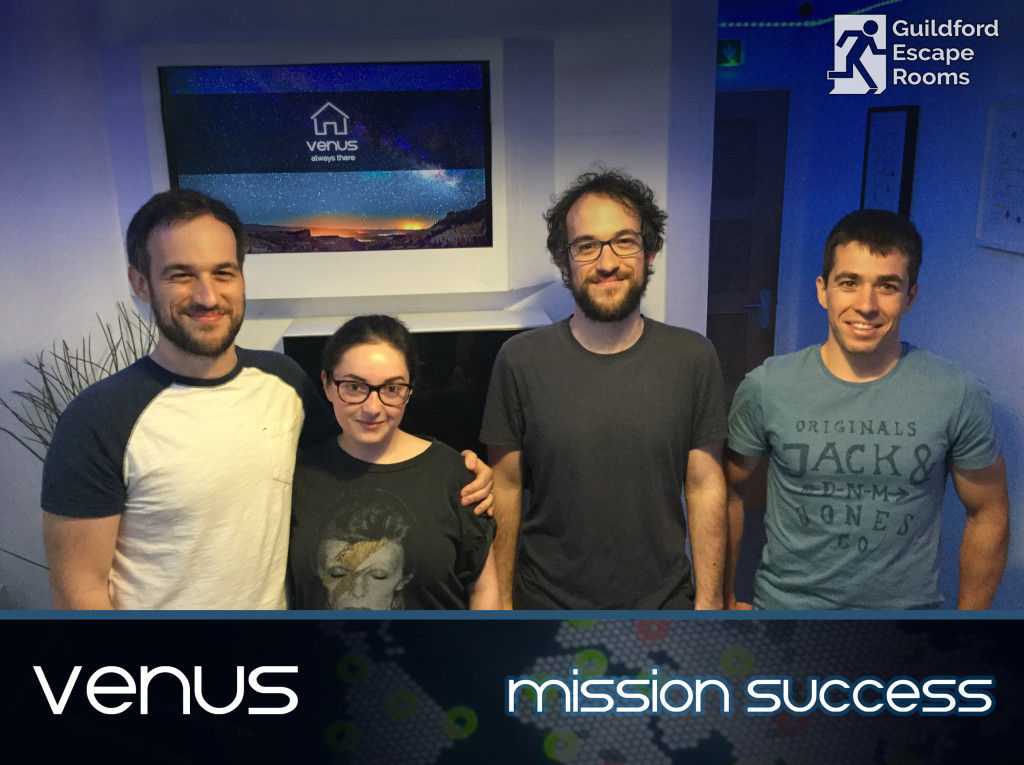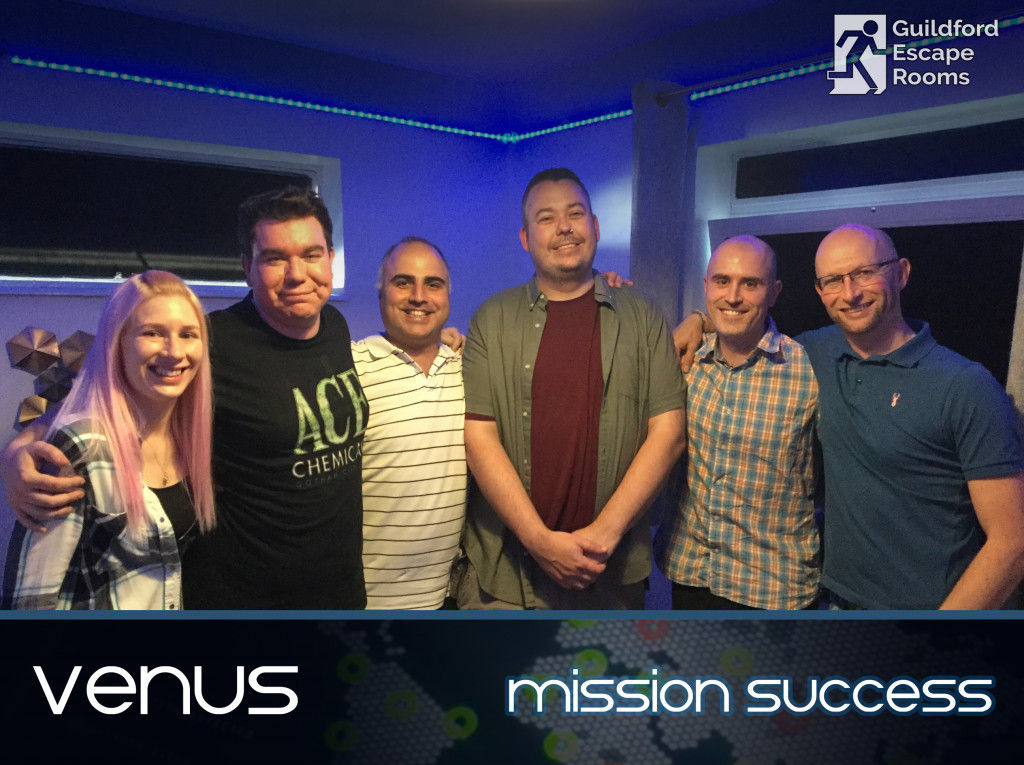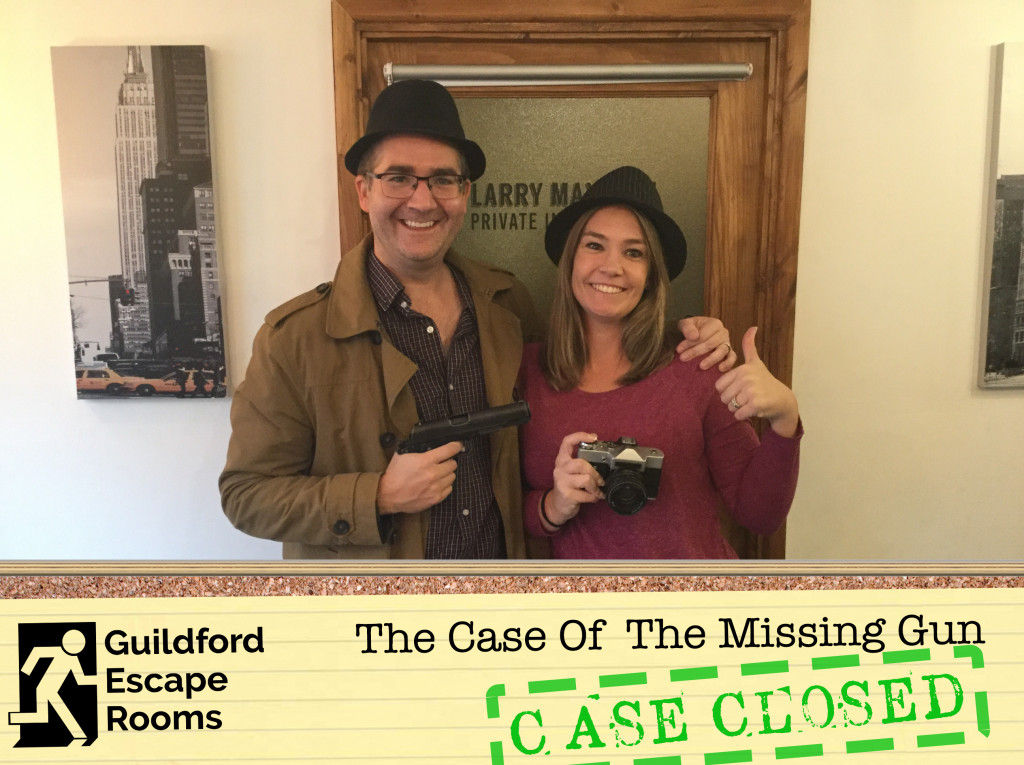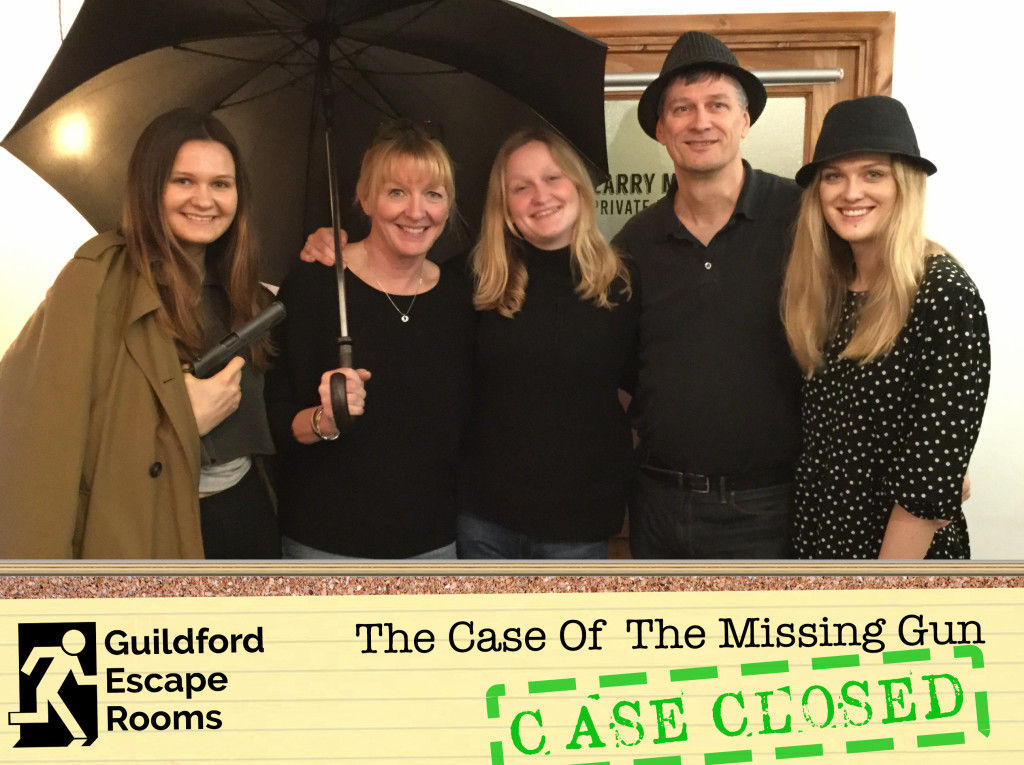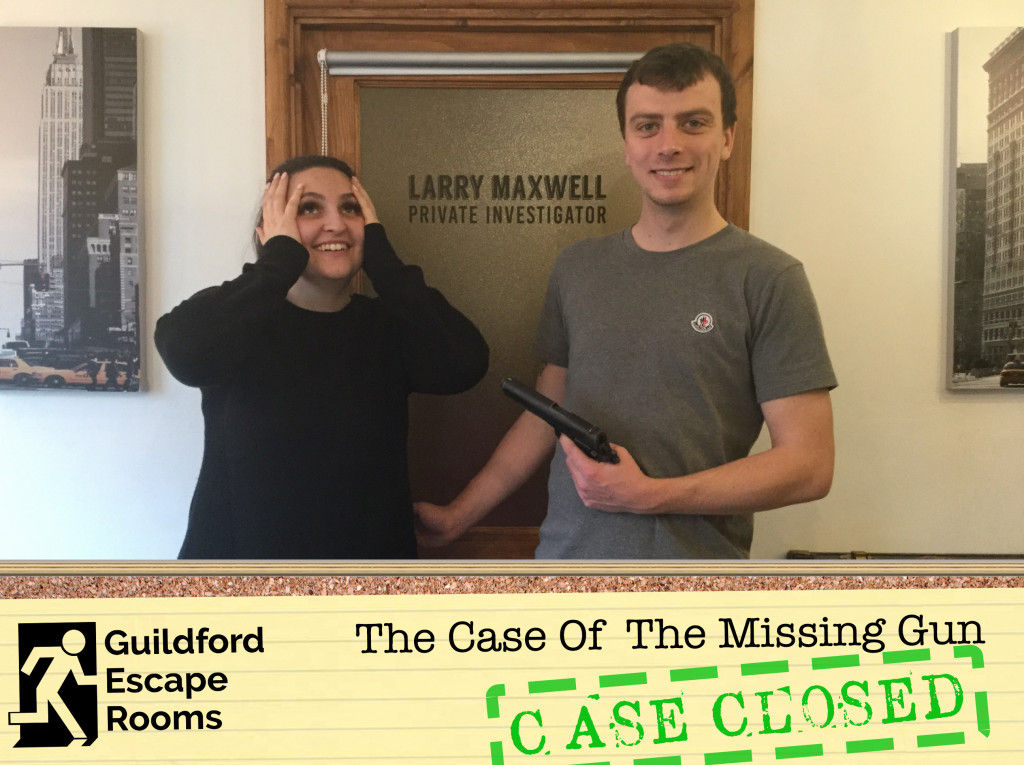 Puzzling over what to give them?
We can solve that one for you.
Find us in Guildford
Find us in Woking