Let's Play: Hounds Escape Games
After the long, dark, winter lockdown there was no greater feeling than getting the Paradox Parlours team back together again. And what better way to celebrate the lifting of restrictions than getting out and playing some more escape games! 
We headed over to Hounds Escape Game Experiences in Crawley and were not disappointed in the trip! After catching up over a couple of drinks in the stylish and comfortable bar area, we split into two teams to take on Hounds' first game; Questionable Ethics.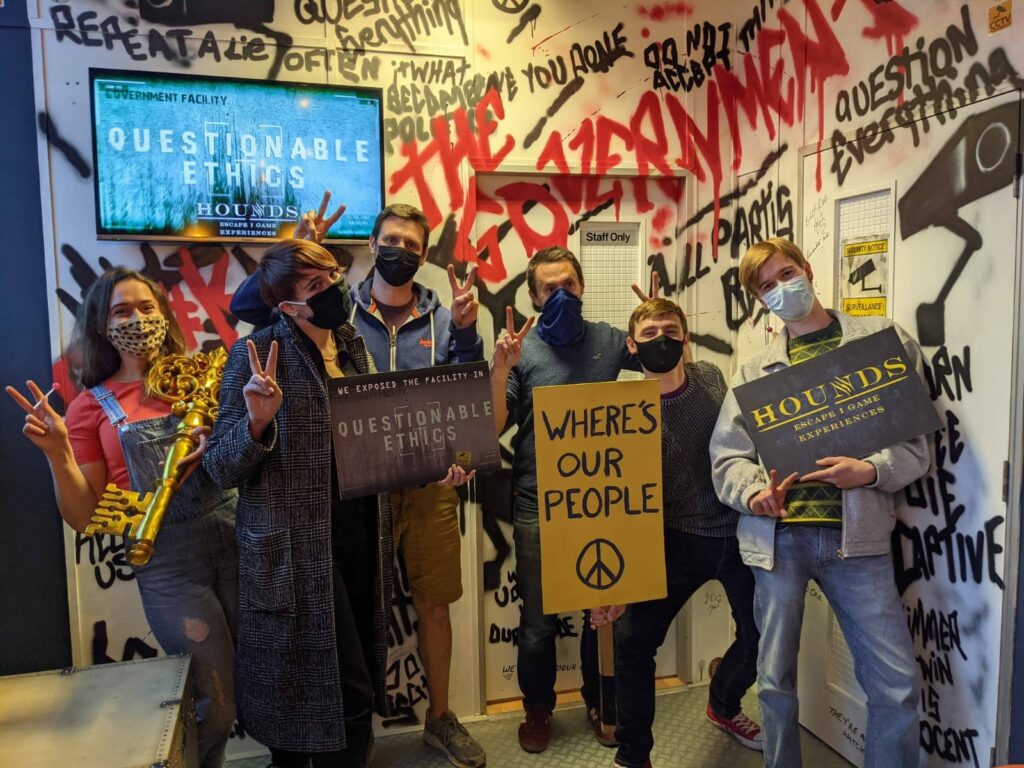 Our host, 'Guy the Tie Dye Guy', gave us a fantastic introduction. The government was at it again, abducting our friends to their mysterious testing facility. We were to infiltrate the facility, find out what happened to our friends, and escape again.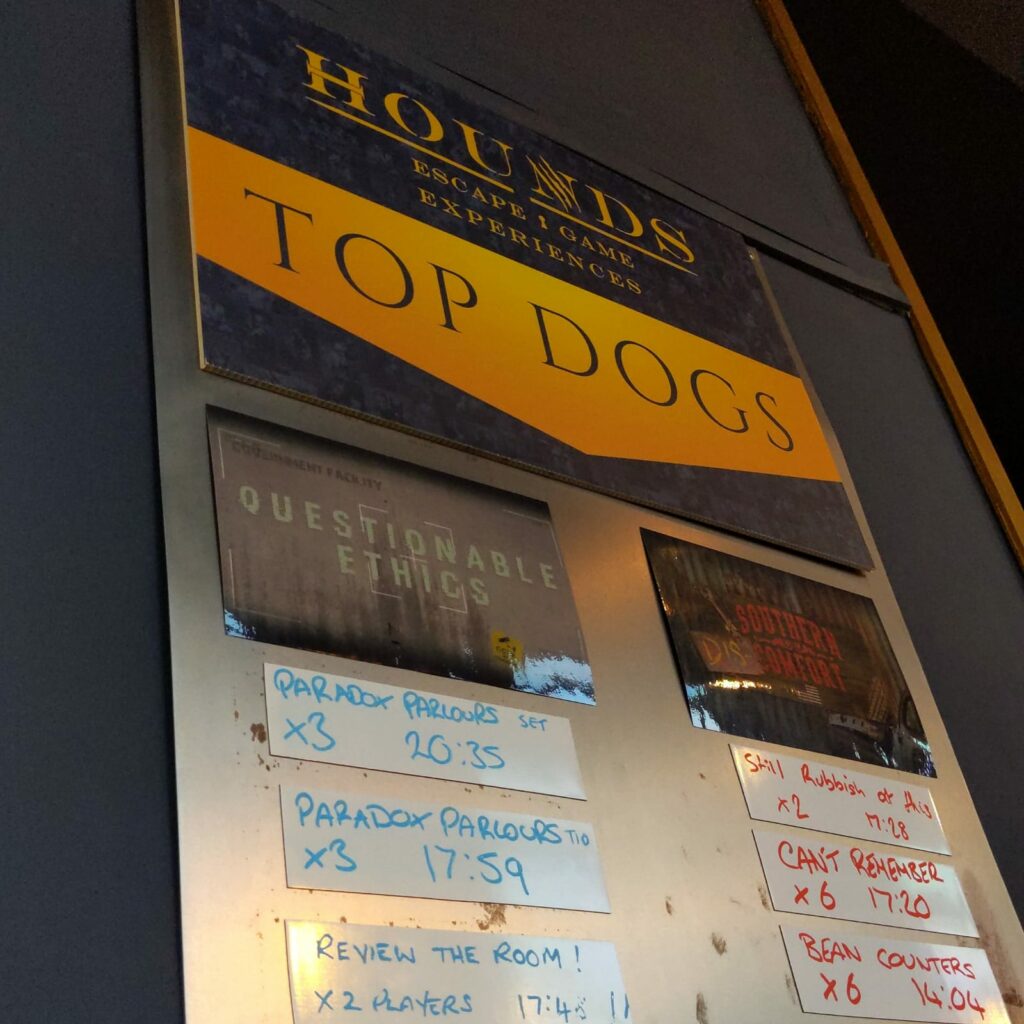 With plenty of twists and turns to keep us guessing this was a rollercoaster of a game and an excellent high adrenaline ending. 
After both teams had played, the winners were revealed and we are very proud to currently sit in both first and second place on the Questionable Ethics leaderboard. So the gauntlet is laid down!
We are big advocates of good quality independent escape rooms, just like us, and we definitely recommend a visit to the family-run Hounds. The whole Paradox Parlours team were very impressed and our next visit to Hounds won't be far off as they have a brand new game; Southern Dis-Comfort.
Planning an Escape Room trip to the area? Why not visit both Hounds in Crawley and our Dorking venue on the same day!